Our Trained Technicians can Protect and Backup Your Data.
Your data is a very crucial part of your business and is also very personal. Making sure that the integrity and safety of your files are up to par is one of our top priorities. We make sure that you have multiple backups and recovery methods in place to prevent any data loss, and in the worst-case scenario, recover and restore that data as much as possible.

Data Backups
Making sure you have multiple copies of your data is imperative, in case of data loss.

Cyber Security
We engineer data backup & recovery solutions that perform data recovery and protect critical data from ransomware, malware and other malicious cyber attacks.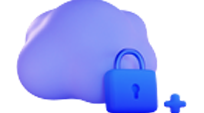 Cloud & Hybrid Backup Services
We develop robust cloud-based backup solutions housed in proprietary off-site data centers, colocation facilities, or a hybrid combination.

Data Backup & Recovery Integrations
We develop, implement and configure leading enterprise backup & recovery systems through Amazon Web Services
We Carry More Than Just Good business IT Services
Protect Your Data Today!
Back up and recovery Service
Why keep all your eggs in one basket? We recommend a 3-hit method for data storage: Local (on your device), Local external (on a USB or external hard drive), and a cloud-based backup (such as OneDrive, iCloud, Google Drive, etc….). For business, we also recommend a local offsite backup ( stored in a location offsite and ideally not in the same province/city/state).
This precaution is taken in the off chance of a system or hardware/software failure!